Levitating Air Bonsai
Regular price

$224.99 USD

Regular price

$449.99 USD

Sale price

$224.99 USD

Unit price

per
🌱 Meet the floating flower pot! 🎍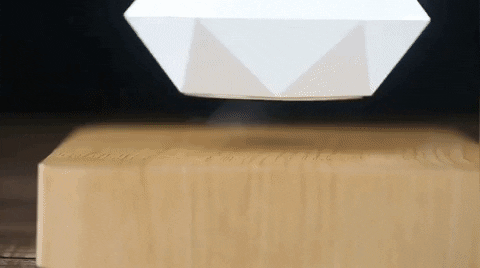 ㅤㅤ
It looks like magic! But no, there is no Hans Klok or Harry Potter involved. This Floating Flowerpot really floats! Upgrade your interior with this unique design and let your plant float.
Stylish and minimalist design
Give your plant a unique place in this floating planter
Suitable for small plants or bonsai trees Note: exclusive plant
Floating Flowerpot | MegaGadgets

360 ° Light all year round Since the floating flower pot can rotate, each side of the plant receives enough light. This is especially good for air plants or air plants. These come into contact with even more air and light. And this is important, as they get all of their nutrition from the air around them. Of course, the rotating effect of the plant pot also gives a nice effect for the beholder. This special gift will amaze you time and again.
Tips for the floating flower pot If you want to have a floating plant in your home, LYFE is definitely the best choice. Due to the high quality of materials and the tested design, you have a top product in your hands. Of course, you want a beautiful plant in your new plant pot. It is best to go for a plant that does not need soil. Yes, you read that right. There are plants that do not need any soil to grow. These plants are also called air plants or air plants. They get everything they need from the air. The care of these air plants is therefore very easy. All you need to do is dip them in water once a week and place them in a spot with sunlight. He does the rest himself.
Magical Magnetism Floating gifts generally work with magnetism. The great thing about magnetism is that it is a force that humans cannot see. At the same time, people can feel the power. This is also no different at LYFE. The moment you hold the flower pot above the pedestal, you will feel the force of the magnet. You can hold your hand under the pot and the plant pot will continue to float above your hands. Every time you see this plant pot, a magical feeling will overpower you. Because if this is possible, what else?
Special pedestal The Swedish team that created the Lyfe planter consists of creative artists & designers. Not only did they think carefully about what the floating plant pot should look like. Above all, they have also thought about a good pedestal. This is made of oak. A very strong type of wood with beautiful lines. At the base of this fascinating gift is a strong magnet that will allow the plant pot to float. There is an electrical cable with a plug at the base. You can plug this into a power strip. Suddenly you have a floating plant pot at home!
Share
Shipping

Free Shipping On All Orders
Money Back Grantee

30 Days Money Back Grantee